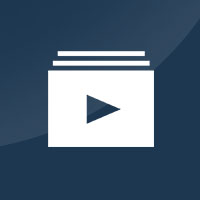 Flying & Navigation
Easily insert a holding pattern anywhere in your route with flexible parameters and automatic pattern entry selection. Hold Advisor is included with ForeFlight Pro Plus subscription plans and above.
Quickly find the appropriate minimum for an approach procedure and display it as part of your route to supplement the plate and reduce the risk of errors with Augmented Procedures, available with ForeFlight Performance Plus and Business Performance plans.
Breadcrumbs are an extension of ForeFlight's Track Log capability allowing you to see the track log as it's recorded, leaving a continuous line that you can reference for maneuvers, Search and Rescue and survey work, or just to see where you've been. Breadcrumbs are available with all ForeFlight subscription plans.
TFR Alerts enhance your inflight situational awareness by warning you of nearby TFRs, whether or not the TFR layer is selected. If ForeFlight detects that you will enter or pass near a TFR within the next five minutes, it will give you a visual and auditory alert. Alerts are also triggered if you enter a TFR, or fly above or below a TFR at a nearby altitude. You can adjust settings related to TFR alerts by tapping More, then Settings, then scroll down to Alerts.
ForeFlight offers new alerts to keep you aware on the ground and in the sky. The Runway Proximity Advisor now provides the length of runway remaining as you taxi on to a runway. Two new in-flight alerts also improve situational awareness in the air - the Sink Rate alerts lets you know when your downward vertical speed becomes excessive, and the 500' AGL alert provides a simple callout when you descend past 500' AGL.
Easily locate frequencies for many kinds of controlled airspace on ForeFlight's Maps view for quick inflight access. 
Tap-hold anywhere on the map to open the Add to Route popup, which lists any airspaces at the location you tapped. Those that have at least one associated frequency will include the frequency and its name at the bottom of that airspace's summary, which you can tap to highlight the airspace on the map. If an airspace has more than one associated frequency it will indicate the number that are available. Tap the Details button to view these additional frequencies, as well as other information about that airspace. If there are more than four frequencies, tap All Frequencies at the bottom of the Communications sections to see the full list. Any frequencies designated as Secondary include a note indicating this.
Checking your destination airport's weather is an important step in any pre-landing checklist. Like a helpful co-pilot, ForeFlight automatically displays the weather frequency as you near the airport.
Devices that provide wireless inflight data like GPS and weather to your iPad can sometimes disconnect, whether due to a dead battery, connection issues, or human error. Whatever the reason for the loss of signal, the Device Disconnect Alert allows you to quickly take steps to restore the connection or switch to an alternative data source.
OLD VIDEO: This video was made before the "More" tab was redesigned from a single page to a pull-out menu, but all of the capabilities you access from "More" are the same as they were before. Visit the ForeFlight Mobile Pilot's Guide.
Keep an eye on how far you are from nearby airports, obstacles, and landmarks using distance rings. You can set the rings to automatically grow and shrink as you change zoom level, or set them to display flight times rather than distances. This simple tool is a must-have for maximizing inflight situational awareness.
Hazard Alerts in ForeFlight enhance your situational awareness and provide greater peace of mind by warning you of potential hazards ahead. Hazard alerts are available with a Pro Plus subscription plan and above.
Learn more about ForeFlight's advanced hazard awareness features here.
In ForeFlight's Aeronautical Maps, Smart Airway Labels provide at-a-glance information about airways in your route. When your route includes one or more airways, labels appear along each airway segment. As you zoom in the labels expand to show more information, including the airway's name, MEA, MOCA, if the segment has one, and the magnetic bearing. You can disable airway labels by tapping map settings and turning off Route Labels. Smart Airway Labels are just one more way to get useful information from ForeFlight without having to dig for it.
OLD VIDEO: This video was made before the "More" tab was redesigned from a single page to a pull-out menu, but all of the capabilities you access from "More" are the same as they were before. Visit the ForeFlight Mobile Pilot's Guide.
ForeFlight's data-driven Aeronautical Maps allow you to customize which map elements you show or hide. You can also choose between Light, Dark, and Classic map themes and toggle terrain features on and off. With the Aeronautical layer selected you can add or remove airspace, view high or low airways, and adjust label text size. Try mixing and matching the new map settings to find the combination that works best for you.
Color Inversion is an innovative setting for reducing glare from bright charts at night.
ForeFlight's High Resolution Basemap includes Jeppesen-sourced terrain and cultural elements such as mountain passes, highway labels, and more for improved inflight reference.
The Basemap is what you see with no other charts or maps other than the Aeronautical Map enabled, and depicts terrain, roads, urban lighting, and more. Download the High Resolution Basemap for any region in More - Downloads.
ForeFlight's Aeronautical Maps are data-driven, customizable, and powered by an entirely new map engine, purpose-built by ForeFlight's graphics engineers to deliver a dynamic experience on the ground and in the air.
ForeFlight 8.2 brings the first big update to the global data-driven Aeronautical Maps since their introduction with airspace altitudes, ARTCC frequency stamps, Mode C rings, Class E surface areas, TRSAs, SATRs, and US ADIZ. Aeronautical Maps are available as part of ForeFlight's Basic Plus, Pro Plus, and Business Pro subscription plans, and as an add-on to other plans. Visit foreflight.com/pricing to see what other features are offered on these plans and to upgrade.
All ForeFlight customers can now access international departures, arrivals, and approaches using Procedure Advisor, expanding the scope of ForeFlight's global planning capabilities.
These global flight planning features are further enhanced by adding Jeppesen's industry-leading charts to your ForeFlight account. Check out our other videos on purchasing Jeppesen charts through ForeFlight and linking an existing Jeppesen account to learn more.
ForeFlight's radar and satellite layers now use an interactive time slider tool that provides more control when viewing and animating weather timestamps.
With ForeFlight 7.0, planning gets even better with a more advanced Procedure Advisor and a dramatically improved navigation database that enables visual preview of SIDs, STARs, approaches, and pattern entries. Downloads are significantly faster and use less disk space. FBO locations are also mapped on Taxi Charts for better surface navigation.
In ForeFlight Mobile version 6.7 or later the ScratchPads view has some handy pre-made templates and the ability to keep and share multiple scratch pads. This video walks you through the ScratchPads feature. ForeFlight Mobile version 6.7 is hitting the App Store now.
Synthetic Vision takes our hazard awareness platform to the next level with a three-dimensional representation of terrain and obstacle hazards, airport markers, runways, and water features. Check out this highlight video narrated by mapping team member and lead developer for Synthetic Vision, Malcolm Toon. To learn more or purchase visit http://foreflight.com/synthetic-vision/
ForeFlight's advanced hazard awareness capability and backup attitude indicator is now available on the iPhone, and it looks fantastic! See detailed 3D terrain, obstacles, and runways in full screen Portrait or Landscape mode, and pair with an AHRS-capable ADS-B receiver like Sentry or compatible Garmin equipment for dynamic backup attitude and traffic display. The iPhone also supports Glance Mode, allowing you to swipe within Synthetic Vision to view terrain and traffic in any direction.
Synthetic Vision is included in Pro Plus subscriptions and above.
ForeFlight's Synthetic Vision feature now provides even more situational awareness with integrated ADS-B traffic depictions and a 360-degree interactive Glance Mode. Synthetic Vision is available with the Pro Plus subscription plan and above, and as an add-on to Business plans.
To use Synthetic Vision, make sure you select and download high-resolution terrain for whichever regions you plan to fly in, using the settings menus at the top of More - Downloads. Synthetic Vision can double as a backup attitude display when you connect to an AHRS-capable receiver, but that isn't required to use Synthetic Vision or either of the new features in this video.