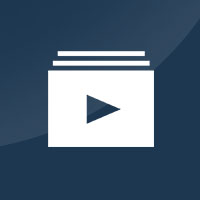 What's New
Customize ForeFlight's Aeronautical Map by hiding airports with runways shorter than a set length with the Minimum Runway Length filter.
Bolster your preflight and inflight hazard awareness and get a fresh perspective on Profile View with Profile Corridor, available with ForeFlight's Pro Plus subscription plan and above.
Fly more confidently around controlled airspace with multi-stage visual and audio alerts that proactively warn you of approaching airspace with Controlled Airspace Alerts.
Like TFR Alerts, Controlled Airspace Alerts are enabled by default for all ForeFlight users. To toggle or configure these and other alerts, scroll to the bottom of the Map Settings menu to find the Alerts menu, which is also available in the main Settings view, and scroll to the Airspace & NOTAMs section.
Easily find and review operational notes affecting your route from start to finish with Operational Note Flags, available with ForeFlight Performance subscription plans.
Setting up your downloads in ForeFlight is easier than ever with new separate menus for Chart/Data selections and Region selections.
Specify elevations for custom waypoints to plan flights to and from them like you would airports, complete with accurate climb and descent performance calculations and depictions in Profile View.
The best in portable ADS-B just got better. Sentry Plus builds on essential safety-enhancing capabilities with powerful new innovations to put a + on your flying and debriefing workflows with subscription-free ADS-B weather and traffic, carbon-monoxide monitoring, a high-performance track log recorder, AHRS for backup attitude + g-Load tracking, and more in a compact case with industry-leading battery life.
Available now from Sporty's Pilot Shop in North America and SkyFox and CAE Pilot Shop in Europe. Visit https://flywithsentry.com/sentry-plus to learn more.
Plan enroute altitude changes around terrain, weather, or airspace and visualize them in Profile View, with the option to start or end a climb or descent at a specified waypoint. Profile View is included in Pro Plus subscription plans and above.
Previously limited to Europe, Graphical enroute NOTAMs are now supported globally with the new NOTAMs map layer. NOTAMs are color-coded based on type, severity, and active times, with new type-based filters available in Map Settings.
Learn how to set up and publish integrated Weight & Balance profiles for your entire flight department in ForeFlight Web.
Manually control Hazard Advisor's altitude before a flight to find a minimum altitude route around terrain, then revert to Auto mode during a flight to lock Hazard Advisor to your actual altitude.
Hazard Advisor is available with Pro Plus subscription plans and above.
ForeFlight's Enhanced Weight & Balance capability is now available for all customers, allowing you to more easily create, edit, and plan with your W&B profiles. The new W&B contains features like Standard Weights and Saved Loads to save you time when inputting load information. Migrate legacy W&B profiles or easily set up new ones using our pre-built templates for hundreds of aircraft.
Additionally, with ForeFlight Performance Plus you can integrate your Weight & Balance profiles with Flights, simplifying your preflight workflow and producing more accurate time and fuel calculations.