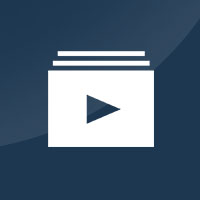 EAA AirVenture Presentations 2023
This presentation covers the core features of ForeFlight to get new and potential ForeFlight customers a strong foundation of the features available. Topics covered include downloading and updating ForeFlight, plans and pricing available, downloading data for use in flight, and tools available flight planning.
This course is designed to prepare you for your first flight in ForeFlight. It will cover tips on setting up an aircraft, creating a W&B template, planning a simple flight, recording a Track Log, and finally logging that flight in ForeFlight Logbook. Take these tips home with you as you set up your own first flight in ForeFlight.
This presentation is an advanced, scenario-based course on flying with ForeFlight. You will learn how to use the app to its fullest from planning to inflight navigation. This course is beyond beginner level and is geared towards pilots who have at least some working knowledge of the app. An overview of recently added features is also covered.
Learn about ForeFlight's newest acquisition, CloudAhoy, and their industry-leading post-flight debrief capabilities, including flight segmentation, scoring, and visualization. Learn how to pair CloudAhoy with the ForeFlight tracklog, the Sentry Plus, or other data acquisition sources for an even richer post-flight debrief experience.
Modern flight planning tools make understanding weather and its impact on your flight easier than ever. Attend this presentation to learn how to get the most out of ForeFlight's extensive weather capabilities as part of your preflight briefing for every flight.
This course will discuss the tools available to you in ForeFlight Logbook. We will cover transitioning to ForeFlight Logbook from paper or other digital logs, recording new entries including those from Track Log, and getting the most out of your reports and currencies.
While learning the efficient use of an Electronic Flight Bag (EFB) is critical for a student's safe flying and business aviation career, ForeFlight can serve both students and CFIs as a valuable gound and in-air training aid. Additionally, flight training organizations can monitor training flights and receive alerts regarding safety events through our powerful P-FOQA and CloudAhoy Debrief tools.
Don't miss this deep dive into how you can enhance your situational awareness by connecting ForeFlight to installed and portable hardware in your aircraft. Hear how other pilots make use of features like datalink weather, ADS-B traffic, flight plan exchange, and more, and learn about ForeFlight's latest portable receiver, Sentry Plus.