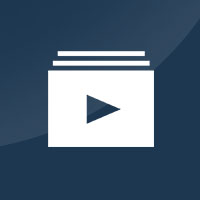 Military Flight Bag
Get a consolidated view of all US Air Force Avian Hazard Advisory System forecasts at airports that provide them with AHAS Forecasts, available with ForeFlight's Military Flight Bag One subscription plan.
Easily gauge distances from a target, ROZ, avoidance area, or any other point with User Waypoint Range Rings, available with ForeFlight's most advanced subscription for military pilots, MFB One.
Join ForeFlight's Military Flight Bag team to learn all about MFB One, the new top-tier subscription plan for military pilots that puts the power of a mission planning system on your iPad. MFB One includes Time on Target, which helps pilots reach a target at a specified moment, an integration with the Air Force's Joint Environmental Toolkit system to request DD-175-1 weather briefings right in ForeFlight, the DOD global obstacle database to support approved obstacle planning anywhere on Earth, and more.
Join ForeFlight's Military Success Coordinator, Joey Arena, to learn how to administer and optimize your unit's Military Flight Bag account, and peek into how ForeFlight Dispatch can support your operation. Joey will guide you through how to configure and publish aircraft, view and manage compliance reports, and connect a Cloud Drive for seamless document distribution. Additionally, we'll highlight the advanced capabilities of our web-based, squadron-to-mobile platform, ForeFlight Dispatch – now available DoD-wide via the AFFSA Safety of Navigation contract.
Find out why the world's top aces fly with ForeFlight! Join former US Navy pilot Tom Gallagher, a member of ForeFlight's Pilot Support Team, as he walks through the features of ForeFlight Military Flight Bag. Learn about the specialized tools and data types available to military and tactical pilots, and how to get the most out of ForeFlight in any situation.
Plan to overfly a target at exactly the right moment with Time on Target, available with ForeFlight's Military Flight Bag One subscription plan.
Easily incorporate aerial refueling into your flight plan and update enroute performance calculations accordingly with Enroute Fuel Changes, available with ForeFlight's Military Flight Bag One subscription plan.
Request an approved DD-175-1 weather briefing via the US Air Force's Joint Environmental Toolkit system and receive it directly in ForeFlight with Air Force Weather Briefs, available for U.S. military or government pilots as part of ForeFlight's Military Flight Bag One subscription plan.
ForeFlight Military Flight Bag displays Aerial Refueling Tracks for both training and operational use around the world, helping military pilots plan and conduct flights that include aerial refueling.
ForeFlight Military Flight Bag simplifies flight planning for all military aviators with support for importing .CRD flight plan files through a variety of secure methods, providing flexibility in diverse operational environments. ForeFlight MFB supports .CRD files from most mission planning systems, including CFPS, PFPS, and JMPS. After exporting the file, you can import it into ForeFlight via email, AirDrop, or iTunes.
Bullseye in ForeFlight Military Flight Bag is a versatile and powerful feature that simplifies mission planning and tactical decision-making. Bullseye is available with all Military Flight Bag subscription plans. Bullseye allows you to define an arbitrary point on the map and measure your own and others' positions in relation to that point.
ForeFlight Military Flight Bag pilots can now file flight plans using the military's official DD-1801 filing form directly through ForeFlight, greatly simplifying their preflight workflow and reducing reliance on paper. The DD-1801 filing form is available with all ForeFlight MFB subscription plans.
DoD regulations often require that all pilots departing from a military field fill out and sign a DD-1801 flight plan form and submit it to base operations by hand, fax, or email. To simplify this process, ForeFlight will automatically generate a DD-1801 PDF with your flight's details, then allow you to digitally sign it and send it via email to base ops.
Visit https://foreflight.com/mfb to learn more about ForeFlight Military Flight Bag.
ForeFlight MFB (the version of ForeFlight built for US government, military, and DOD aviation) now allows authorized and authenticated customers to download and display the worldwide library of US Department of Defense military mission planning charts, including Joint Operations Graphics (JOG), Tactical Pilot Charts (TPC), Operational Navigation Charts (ONC), and Range charts.
A new interactive Graphical Chart Manager makes it fast and easy to select and download only the desired charts from the thousands available in the library.
The charts use the newest format standard in military digital chart technology, developed by the National Geospatial-Intelligence Agency, called Enhanced Compression Raster Graphics (ECRG), and when combined with ForeFlight's compression process technology, results in faster over-the-air (wireless) downloads, less storage space, higher resolution, and quicker load times.